Maris Otter Extra Pale Malt- Muntons 55lb Sack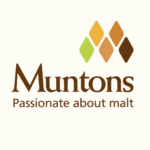 Description
It is usual for malting barley varieties to be grown for typically five to ten years, until they are superseded by newer, higher yielding and more
robust varieties. Maris Otter® however is the exception. Although there have been many varieties with higher yields and extracts, none have
managed to remove Maris Otter® from its position as one of the longest surviving and best known varieties. Its characteristic taste and outstanding
processability, coupled with its historic significance make this a variety likely to remain a craft brewing favourite for many years to come.
Analytical Specification (ASBC Methodology):
Color SRM (Min) 1.1
Color SRM (Max) 1.7
Color L (Min) – 1.4
Color L (Max) 1.8
Extract Yield Dry Basis Coarse Grind 79%
Extract potential (S.G.) 1.037
Total Protein, dry (Min) – 8.44%
Total Protein, dry (Max) 10.31%
Soluble Nitrogen Ratio – SNR (Min) 36
Soluble Nitrogen Ratio – SNR (Max) 42
IoB Wort Beta Glucan 450g 120
Moisture Content 5.00%
Brand
Muntons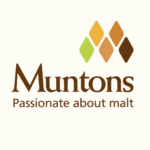 Additional information
| | |
| --- | --- |
| Weight | N/A |
| Malt | Whole, Crushed |