Established UK Malt 
Muntons, one of five major maltsters located in the UK, is a family owned, 100-year old independent malting company. The two Muntons malting facilities are located in prime malting barley growing areas of the UK and enable Muntons to buy barley from local suppliers within a 50-mile radius of each malting facility.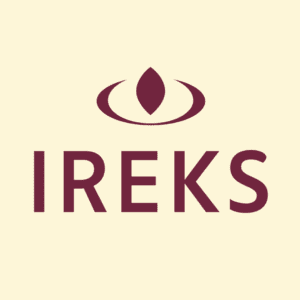 Original Bavarian Malt
IREKS, established over 160 years ago in the heart of Bavaria, has since expanded its operations to include 5 malting facilities within Germany. Malts from this region are known for their traditional, highly sought-after flavor profiles and quality, and IREKS is no exception. Expect nothing but the best German-grown and malted barley from this longstanding group.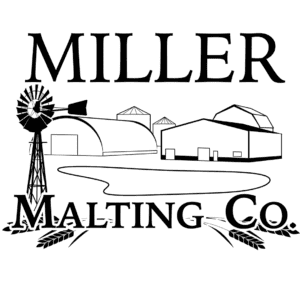 Premium Craft Malt
Miller Malting Co., located in Cascade, Iowa, is the State's first craft malt house. It is their goal to deliver supreme malt to Iowa's breweries by vertically integrating the rolling hills and ideal soil of Iowa's Driftless Region with the art of malting. Miller Malting Co. was brought into existence by a fourth generation Iowa farming family whose brewing and bootlegging roots helped purchase the home farm 100 years ago.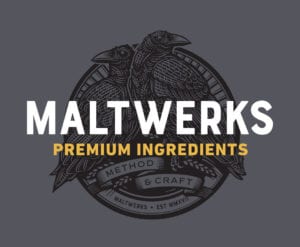 Premium Craft Malt
Maltwerks is a Detroit Lakes, MN based craft malt house focused on genuine relationships in offering quality, locally produced, traceable malt to craft brewers in Minnesota, North Dakota, South Dakota, Iowa, and Wisconsin. Maltwerks works tirelessly to create better malt and brewing supplies, as well as premium adjuncts for the market. 
Malt- Acidulated (Ireks)
Malt- Amber (Muntons)
Malt- Amber Crushed (Muntons)
Malt- Aroma (Ireks)
Malt- Aromatic (Maltwerks)
Malt- Aromatic Crushed (Maltwerks)
Malt- Black (Muntons)
Malt- Black Crushed (Muntons)
Malt- Caramalt 30 (Muntons)
Malt- Caramalt 30 Crushed (Muntons)
Malt- Chocolate (Muntons)
Malt- Chocolate Crushed (Muntons)
Malt- Chocolate Light (Muntons)
Malt- Chocolate Light Crushed (Muntons)
Malt- Craft (Muntons)
Malt- Crystal 110 (Muntons)
Malt- Crystal 110 Crushed (Muntons)
Malt- Crystal 150 (Muntons)
Malt- Crystal 150 Crushed (Muntons)
Malt- Crystal 240 (Muntons)
Malt- Crystal 240 Crushed (Muntons)
Malt- Crystal Dark 400 (Muntons)
Malt- Crystal Dark 400 Crushed (Muntons)
Malt- Crystal Maple (Ireks)
Malt- Dextrin Malt (Muntons)
Malt- Dextrin Malt Crushed (Muntons)
Malt- Lager Gold Slugger (Miller Malting Co.)
Malt- Maris Otter Extra Pale (Muntons)
Malt- Maris Otter Extra Pale Crushed (Muntons)
Malt- Maris Otter Pale (Muntons)
Malt- Maris Otter Pale Crushed (Muntons)
Malt- Mild (Muntons)
Malt- Mild Crushed (Muntons)
Malt- Munich (Maltwerks)
Malt- Munich (Muntons)
Malt- Munich Crushed (Maltwerks)
Malt- Munich Crushed (Muntons)
Malt- Munich Gold Medal Light (Miller Malting Co.)
Malt- Oat Malt (Maltwerks)
Malt- Pale (Maltwerks)
Malt- Pale Crushed (Maltwerks)
Malt- Pale Gold Bullion (Miller Malting Co.)
Malt- Pale Gold Nuggets (Miller Malting Co.)
Malt- Pale Organic Crushed (Muntons)
Malt- Pilsner (Ireks)
Malt- Pilsner (Maltwerks)
Malt- Pilsner (Muntons)
Malt- Pilsner 2200 lb Totes (Muntons)
Malt- Pilsner Crushed (Maltwerks)
Malt- Pilsner Crushed (Muntons)
Malt- Pilsner White Gold Pebbles (Miller Malting Co.)
Malt- Planet (Muntons)
Malt- Planet 2200 lb Totes (Muntons)
Malt- Planet Crushed (Muntons)
Malt- Planet Extra Pale (Muntons)
Malt- Red Alder (Ireks)
Malt- Roasted Barley (Muntons)
Malt- Roasted Barley Crushed (Muntons)
Malt- Rye Flaked (Muntons)
Malt- Smoked (Ireks)
Malt- Super Pale (Muntons)
Malt- Super Pale Crushed (Muntons)
Malt- Torrified Wheat (Muntons)
Malt- Torrified Wheat Crushed (Muntons)
Malt- Vienna (Maltwerks)
Malt- Vienna (Muntons)
Malt- Vienna Crushed (Maltwerks)
Malt- Vienna Crushed (Muntons)
Malt- Wheat (Maltwerks)
Malt- Wheat (Muntons)
Malt- Wheat Black (Ireks)
Malt- Wheat Crushed (Muntons)