Vienna- Maltwerks 55lb Sack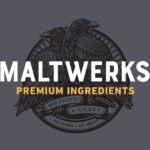 Description
Vienna two row barley grown with malting specifications in mind. This malt is kiln-dried malt that is "middle of the road" between pale ale malts and Munich malts. It will impart a golden orange color and distinctive notes of toast or biscuit like malt aroma to any brew.
Low/high SRM range: 4.4-7.6
Available as 25 KG whole or crushed.
Moisture 4.5
FG Extract 82
Diastatic Power 160
Alpha Amylase 60
Beta Glucan 120
FAN 200
Soluble Protein 5.6
Color 3.4
Additional information
| | |
| --- | --- |
| Weight | 55 lbs |
| Dimensions | 11 × 11 × 11 in |
| Malt | Whole, Crushed |