You Can Now Buy Hops Online!
Buck Creek Hops is excited to announce that you can now buy hops online. By making our hops available to purchase online, more people in more places will have access to our hops!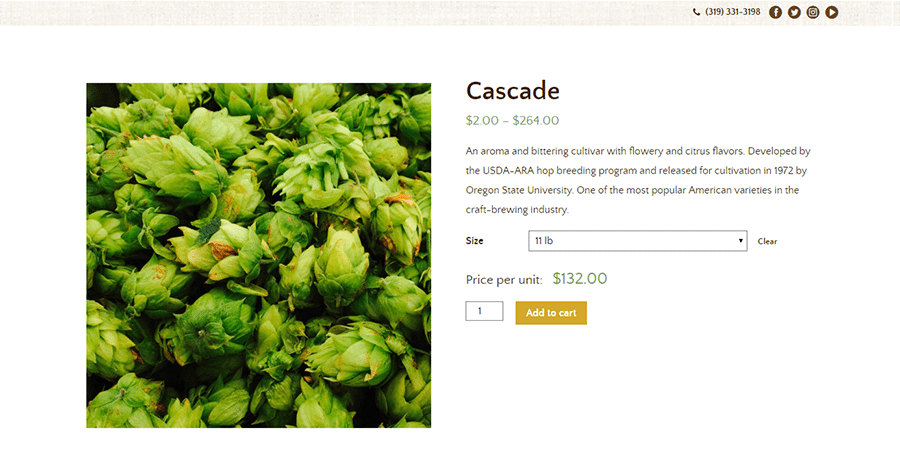 We currently have 6 varieties of hops available for purchase online: Cascade, Chinook, Nugget, Triple Pearl, Columbus and Centennial. For each variety of hops you can buy 2 oz, 1 lb, 11 lbs, and 22 lbs, ranging in price from $2 – $328.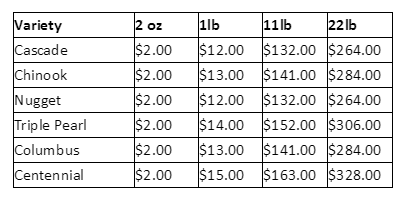 The Varieties
Cascade hops are one of the most popular hops used in the craft-brewing industry. Developed in 1972 by Oregon State University, cascade hops are a bittering cultivar that add flowery and citrus flavors to your brew.
Chinook hops are a high alpha bittering cultivar. Enjoy the aroma profile of spice and pine with just a hint of citrus, creating a truly unique brew experience.
If you've got a sweet tooth, Nugget hops are for you! This floral bittering cultivar adds a resiny and candy-like flavoring that is like no other.
Released in 2013, Triple Pearl hops are a more recently cultivated hop. It's aroma profile includes a mouthwatering blend of citrus, spicy, tropical fruit and pine.
This high alpha content bittering cultivar contains a winning combination of citrus, earthy and spicy flavors.
Similarly to Cascade, Centennial is a very popular hop for craft-brewing. This floral and citrus, multi-purpose hop is an aroma-type cultivar, but can also be used for bittering.
Learn more about the varieties available and get the hops you love where you live! Shop Now.